Renaissance Renovations LLC is a full service company - we work with individual homeowners, Co Op boards and management companies throughout New York to handle all aspects of renovation and remodeling.

Our ongoing projects range from the simple paint job to gut renovations — be it a large or small apartment, a townhouse or a single family home. Those quintessential bathroom and kitchen renovations so many city apartment owners undertake are a mainstay!

Our team of experts - designers, architects and engineers, foremen and project managers are ready to work with you to plan and implement all your projects — if you need it, we can make it happen.

NEW! PROJECT MANAGEMENT

Our superior organizational skills, deep step by step understanding of all types of projects and years of experience makes us superlatively qualified to run any job. We offer project management services to help building owners get the most efficient results. We will interface as the owner's representative between the architect and the contractors and the city.

We have helped managing agents and building owners negotiate the churning waters of façade restoration and roofing projects, large plumbing upgrades, garage work just to name a few examples.

When Renaissance Renovations manages your project, you can rest easy.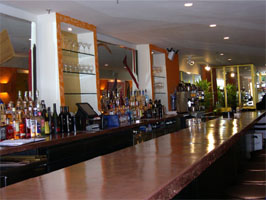 Call for your
FREE PROJECT CONSULTATION
917-647-9842
We accept Visa, MasterCard and American Express Credit Card payments for most of your renovation needs.